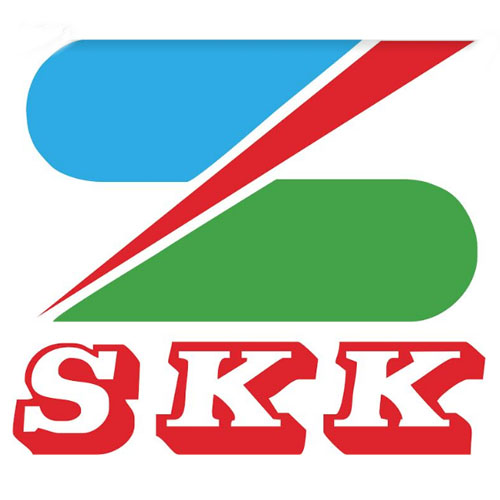 SK Kaken Co., Ltd. was founded as Shikoku Kagaku Kenkyusho in 1955, aiming to create something useful for the society and expand the business all over Japan. Since then, we have committed ourselves to the development of new technology, new products, and new market demand. In 2015 the company celebrated the 60th anniversary of its foundation.
In 1991, we changed the company name to SK Kaken Co., Ltd. SK Kaken has made significant progress as an architectural coating manufacturer through developing such business with a comprehensive range of products.
Saving labour and energy', 'fire prevention and earthquake-resistance', 'improving asset value', all over the world. With these goals, SK Kaken will strongly lead the architectural coating industry. Our commitment is based on your original company philosophy 'Create something from noting'. The world keeps changing. We will cope with the changes, create new market demand and turn a crisis into a chance. We will contribute to creating the world architectural culture. Due to our active expansion into foreign markets, SKK is currently providing our architectural coatings to more than 30 countries worldwide via our extensive network of branch offices, representative offices and agents.
We have 7 overseas subsidiaries, Singapore, Malaysia (Kula Lumpur, Johor Bahru, Kuantan and Penang), Thailand (Bangkok and Chiang Mai), Hong Kong, China (with 17 branch offices under them), Vietnam (HCMC and Hanoi) , Indonesia, Branch offices in India
SKK also has overseas agents spanning Azerbaijan, Bahrain, Brunei, Cambodia, Cyprus, Georgia, Greece, Guam, Kuwait, Laos, Lebanon, Maldives, Myanmar, Nepal, Pakistan, Philippines, Qatar, Saudi Arabia, Sri Lanka, Taiwan, Turkey and UAE. We manufacture material -
Special Coatings (Natural Stone Textures)
Textured Coatings (Acrylic/Clay based)
Architectural Paints (Concrete Finish)
Floor Coatings (Epoxy/ Anti-static/Anti-Skid/PU based etc)
Heat Insulating Coatings
Fire proofing
Interior paint (Emulsion /Low VOC/ antibacterial / multicolour finishes ).
Metallic paint.