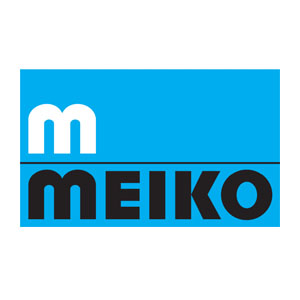 MEIKO is a worldwide leader in providing Commercial dishwashing solutions to the various hospitality segments viz. hotels, restaurants, bars, corporate / industrial staff canteens, hospitals, inflight catering kitchens, school / university canteens, religious institutions, marine & offshore platforms and various other areas with commercial food service application.
MEIKO was established in the year 1927 in Offenburg, Germany and today has over 90+ years of expertise in "COMMERCIAL DISHWASHING SOLUTIONS FOR THE HOSPITALITY INDUSTRY" MEIKO, is a Foundation company, and it strives to be a successful global leader in dishwashing technology, while treating its customers and employees fairly. It has a worldwide turnover of Euro 330 Million with 2000+ employees globally. The foundation background, helps the company to extensively re-invest its revenues into R&D which helps MEIKO to continuously innovate and always stay ahead of the competition.
Meiko was one of the first international company in the food service equipment segment to establish a 100% subsidiary in India in the year 2007. Today MEIKO in India, which is head quartered in Bangalore has a strong team of 35 sales & service personnel covering mainly India and other South Asian countries viz. Srilanka, Bangladesh, Maldives, Nepal & Bhutan. Out of the 35 employees in India, it has its own fleet of 20 factory trained service engineers strategically located in various metro and tier 2 cities of India viz. Delhi, Mumbai, Hyderabad, Pune, Kolkata, Chennai, Kochi besides Bangalore. The Indian Head office in Bangalore, has a fully functional experience centre, service centre, training centre & equipment + spares warehouse to promptly cater to the needs of its customers in India.